April 25, 2020
An open letter to the members of USDF
US Equestrian (USEF) announced today that it will be extending the suspension of results from all USEF licensed competitions through May 31, 2020. This evening your USDF Executive Board approved, at my request, a similar extension for both dressage competitions and any submitted schooling show results.
This is not the letter I had hoped to write at this time. Today, most states are still working on mitigation and social distancing, and 47 do not permit organized sporting events. We clearly must expect a new normal, but we do not yet know what this will look like for our competitions. Rest assured that we are working closely with US Equestrian to determine what accommodations will be needed due to COVID-19 to allow shows to restart, competitors to ride and our dressage community to support our sport, knowing we put everyone's health and safety first.
The Board additionally approved delaying the publication of a final Breeders Championship Series Program and the Regional Championships Master Prize List until June in order to provide more accurate information. We all want the season to continue as soon as possible, and I will keep you informed as the path becomes clearer. Please stay apprised of the current federal, state and local requirements.
Stay safe and be well.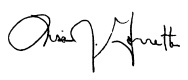 Lisa Gorretta
President, USDF